ONLINE CLASSES FOR TEACHERS
Our courses help you become more effective in the classroom. We understand how
busy
your professional and personal lives are! That is why we offer each of our courses
"on demand"
allowing you the greatest flexibility!

Online Teaching Courses Designed For:
Re-Licensure
We offer online courses that help you fulfill the re-licensing requirements in your state.
Career Advancement
Our courses will improve your teaching and classroom managment skills, allowing you to advance in your career. 
Salary Increases
Our teaching courses make you a better teacher, allowing you to negotiate for an increased salary.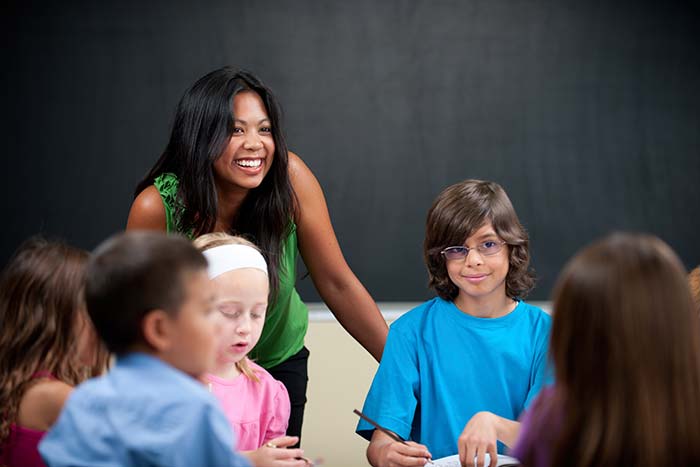 Gain key knowledge and research-based strategies that will impact on your teaching and your students' success. Each course will support your goals of:
Renewing your teaching license
Advancing your career and professional impact
You create your course schedule, select your start date and then we partner with you as you complete the course at your own pace!
Interested in Graduate Credit? Our University Partners:
All of our courses can count toward graduate credit to further your career
Challenging Classroom Behaviors
Participants will gain skills and knowledge in providing interventions for common classroom discipline problem areas of attention-seeking behavior, power-seeking behavior, revenge-seeking behavior and avoidance of failure behaviors…
Teachers As Classroom Coaches: Empowering Student Success
Teachers As Classroom Coaches is comprehensive research and practice-based course which discusses how to create a coaching vision, build trust, listen well, ask powerful questions, and develop a work plan to be used…
Poverty: Impact on Students and Strategies to Support Classroom Success
This class will increase your knowledge and skills in understanding the impact of poverty on student performance and specific strategies that support at-risk student classroom success…
Looking At Student Work: Developing Deeper Insight into the Link
Between Instruction and Student Learning. Students produce a great deal of work both in and out of school. What can these products tell us about what students have learned? Course participants will gain skills and knowledge in…
Crucial Conversations: How to Discuss What Matters Most
A key component in education today is our ability as classroom teachers, administrators and central office staff to effectively communicate with parents, students, colleagues and community members about situations, needs…
Doing Your Great Work, Skills and Strategies
In the ever changing educational climate we are being challenged to do more and more to impact the lives of our students, collaborate within our schools and lead change. Additionally, we all have personal lives that we value and want to make a difference…
Brain Based Teaching and Learning: Effective Strategies and Systems
Participants will gain skills and knowledge in providing instruction and interventions utilizing strategies and systems based on most current brain and learning research. Understanding the brains adaptability, integration and…
Maximizing Your Potential: Going from Good to Great
Educators will increase their personal and professional effectiveness by learning strategies developed by national leaders such as how to develop a clear definition of the results that you want, increase the balance and fulfillment in all segments of…
Maximizing Student Engagement
Participants will gain skills and knowledge in providing instruction and interventions utilizing strategies and systems that promote student engagement within the classroom. Types of student engagement, research findings on student engagement,…
Effective Parent Communication
Participants will increase their knowledge and skills in creating systems that promote effective communication and partnerships with students' parents/guardians. During the course students will become aware the importance of the student-teacher relationship; communication skills for face-to-face communications as well as written communications…
7 Learning Zones Your Classroom Must Have To Maximize Student Achievement
Your classroom space is a critical piece in your classroom management plan. A bare, cluttered, or ill-designed space leads to frustration, unnecessary work, and lost time. A planned space calls out to students, "I'm here. Use me to discover, practice, learn, take a…
So You Think You Can Teach Social Studies? Integrating 21st Century Skills in Today's K-12
With a little bit of know-how, social studies can become a dynamic, high stakes curriculum, creating ideal academic opportunities which empower students. Students take hold of their own learning experiences and deepen their personal understanding of content and…
Educating Creative and Entrepreneurial Students: A Closer Look
The elements of entrepreneur-oriented education have been proposed and practiced by various education leaders and institutions for a long time but they have largely remained on the fringe. What we need to do is to move them to the mainstream for all children…
Getting Started in Project Based Learning
How do we support student's curiosities with purpose and reason? Project Based Learning brings the student's intrinsic drive to engage in meaningful work while working in small collaborative groups. The challenge for educators is getting started with developing the project idea, deciding scope, writing a…
Math in the Real World: Integrating 21st Century Skills and Technology into Today's K-12 Classroom
Technology and 21st century learning skills advance the learning of mathematics. We must help students master the basic skills and then learn the meaning of the calculations in a life-related context…
Personalize Student Learning…Just Blend it Baby!
Technology and 21st century learning "super" skills (collaboration, communication, critical thinking and creativity) provide a solid foundation for today's digital leaners. Excellence in digital learning is founded on excellence in teaching. (Henry & Meadows, 2008) This course is designed to provide participants with a…
Question Like a Rock Star! Effective Questioning Increases Student Achievement
Why do my students shut down when I ask them questions? This course is designed to provide participants with a framework for understanding and implementing Highly Effective Questioning (HEQ) techniques in today's K-12 classrooms. Supported by the current research of…
I took Challenging Classroom Behaviors and Poverty in the Classroom, both of which were taught by Jo Ann Berkowitz. Each of these classes has given me insight about the students who walk through my classroom door and gave me practical and useful tools on how to better serve them and set up a learning environment that better fosters relationships and learning. I gained a lot of information about the topics from readings, videos, and suggested strategies, but what I valued the most was the discussions boards.
Each week we were asked to reflect on the weeks content, then read and comment on other students reflections. It was so great to have conversations with other professionals about different topics and get feedback and ideas from them on struggles you have in the classroom. The layout of each of the classes is very effective. Each class helps your first identifies what characteristics each student has, why they behave that way, and then explains strategies to help that specific student. Each of these classes have given me many new ideas and strategies to implement in my classroom. Having taken each of these classes I believe that I can better meet the needs of my students and more effectively engage them in learning.
Jamie
Poverty: Impact on Students and Strategies to Support Classroom Success was an incredibly powerful class deeply researched by Jensen and presented with significant supplemental materials by Jo Ann. This class should be required curriculum as it addresses so many of the current concerns with schools with significant poverty populations. The text by Jensen, and the TED talk and supplemental materials by Dr. Doug Lemov (Teaching like a Champion) provides profound teaching techniques which are valuable in most classroom settings, not just poverty districts. Because of the structure of the online classes with Jo Ann, interaction with the other students is part of the process. This enhanced the learning for each of the classes that I took with Jo Ann, and went far beyond my previous University class work. Through the online course format, Jo Ann organizes each class and has the assignments posted with links to TED talks, You Tube clips, and other learning experiences. This is the perfect structure for busy professionals who want to fit in quality learning in an online setting.
Jim
Challenging Classroom Behaviors is a must for every educator! We all have had that challenging student, but understanding the motivations behind student behavior is the key to successful intervention.
Challenging Classroom Behavior answers the why in the challenging student equation and introduces clearly defined research-based behavior management strategies that allow teachers to diffuse the situation long before active modifications are necessary.
With the information I learned in Challenging Classroom Behaviors, I fully expect to restore balance and equity in time and attention and develop stronger student/teacher relationships in my classroom this fall!
Jeannie
The class provided tools to help me examine how to transition from good to great work by helping instill the energy, drive and confidence you need to make the change.    A neat aspect of the class was to focus on my strengths and how to incorporate them into my everyday life.  Everything I learned I could apply in the classroom immediately!
Brian
I work in an international school and recently completed the Difficult Conversations course. This course was very useful to me both professionally and personally from the first reading until the end of the course. I gained useful insights and tools from the readings (loved the books and read them cover to cover), JoAnn, and fellow classmates. The last project provided me with a useful leadership opportunity. The amount of work was doable without being too stressful. Every week I looked forward to reading the online discussions. Great course!
Linda
I am so sad to be at the end of this course. I have learned so much and know I will continue to improve using the strategies shared in the course. I have appreciated your cheering me on with such encouraging words. Again, it has been a life changing journey and I am grateful for this course offering.
Deborah L.
I really enjoyed this class! You included a wonderful variety of interesting materials. I definitely value what I learned and will open myself up to using more of what has been proven to work to help my students excel.
Thank you for making my first on-line class such a great experience!
Jewel
Amazing course!
I learned so much and now have great strategies to use in my classroom. I plan to share with my teaching colleagues and administration!
Thank you JoAnn!
Cassie
Continuing Education Graduate level courses for educators that will help you succeed in your classroom and career!
If you're looking for a recommendation or have questions, we'd be happy to help you find the perfect course for you!